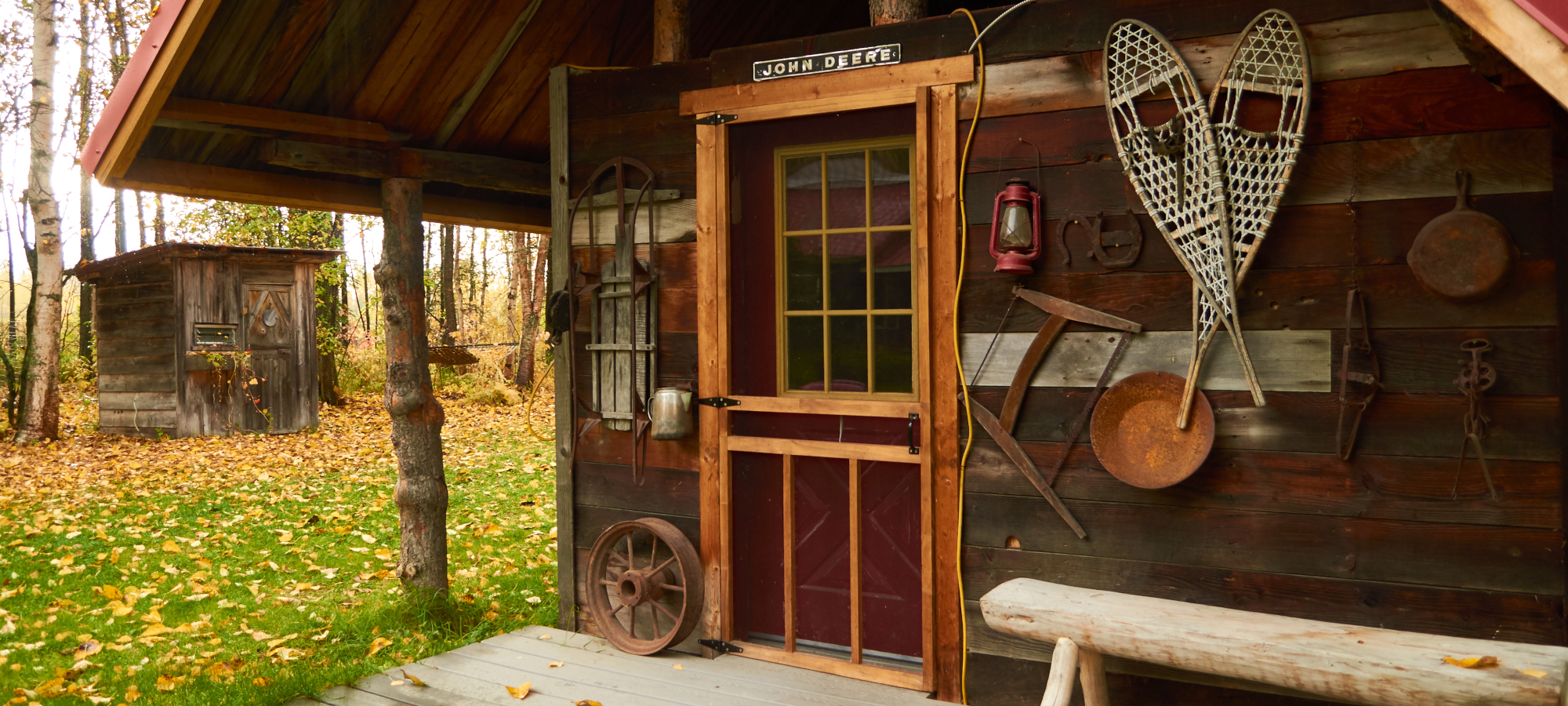 Welcome to Trapper John's Cabin & Cottages!
---
We are located on the edge of 'beautiful Downtown Talkeetna, Alaska,' along the Historic Village Airstrip.  The property's oldest cabin served as a town home for a couple of gold prospecting brothers.  By the early 70s Trapper John made it his home base, even parking his plane in the front yard.  Today two old log cabins and two frame cottages offer an authentic, comfortable stay, not more than a few blocks from the hustle and bustle of Main Street.   Each no-host accommodation is intimate and unique, as well as dog and child friendly.  We are inspired by the history of the property, as well as its past inhabitants, to maintain and share these cabins and cottages.  And we look forward to inviting you here, in every season!
---
Dog Friendly
Cancellation Policy: 72 hour advance notice gets your 50% deposit refunded minus $20 fee
---
The Pandemic and our tiny town…
Like most tourist areas, the summer of 2022 is bringing lots of out-of-state and international travelers to town.  With mask mandates lifted there seems to be more COVID arriving as well.   The Denali Education Center, just on the edge of downtown at the Spur and 2nd Street Crossing, offers free testing and kits, daily.   Please consider being even more vigilant during your travels if you happen to be flying into Alaska.   There is very little room on anyone's reservation books to host an unplanned Isolation stay for any guest that becomes ill.    Yes, let's be sure you arrive healthy and ready to enjoy all the big open spaces and fresh air Alaska has!  And in doing so help keep our community healthy as well.