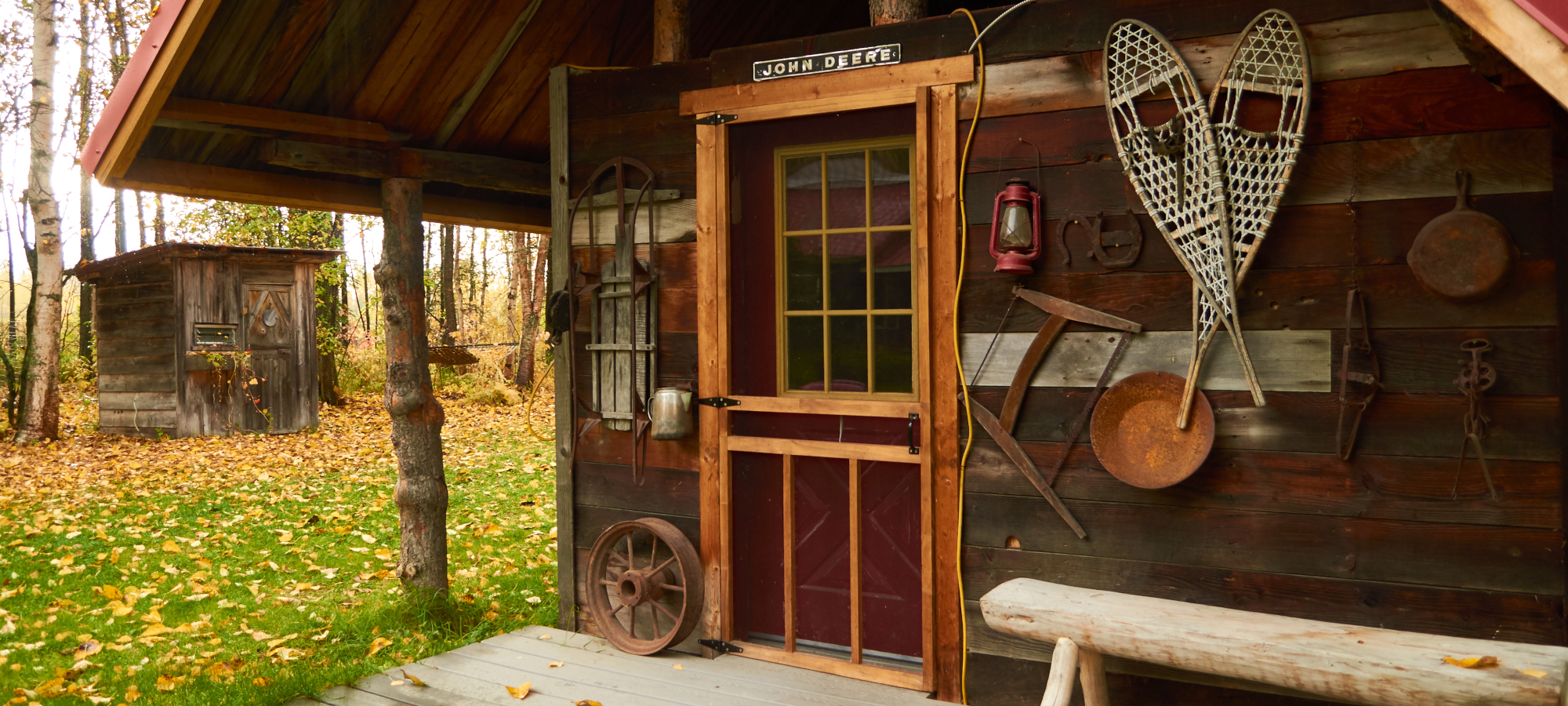 Welcome to Trapper John's Cabin & Cottages!
---
We are located on the edge of 'beautiful Downtown Talkeetna, Alaska,' along the Historic Village Airstrip.  The property's oldest cabin served as a town home for a couple of gold prospecting brothers.  By the early 70s Trapper John made it his home base, even parking his plane in the front yard.  Today two old log cabins and two frame cottages offer an authentic, comfortable stay, not more than a few blocks from the hustle and bustle of Main Street.   Each no-host accommodation is intimate and unique, as well as dog and child friendly.  We are inspired by the history of the property, as well as its past inhabitants, to maintain and share these cabins and cottages.  And we look forward to inviting you here, in every season!
Perhaps you'd like to give the gift of place?   Gift Certificates are available for purchase.
---
​​
COVID-19 Considerations – Yes we are open!
The cabins and cottages are all self-contained units and we've place 24 hour buffers on either side of a guest stay to accommodate deeper cleans and more ventilation time.  We ask that while in our tiny, end-of-the-road community that you follow all the guidelines outlined by the CDC and within the State of Alaska Health Mandates (they change often and quickly).  Maintaining a 6 foot distance and wearing a face covering while interacting with others outside of your household is highly and respectfully encouraged; your actions are critical in our efforts to keep the virus out of our community.
Many businesses are open, although some are not.    A complete and current list can be found on the Talkeetna Chamber of Commerce's website. 
The snow came early, trails are groomed, firepits are stocked full of wood and Talkeetna is as magical as ever.  Yes, we safely welcome you!